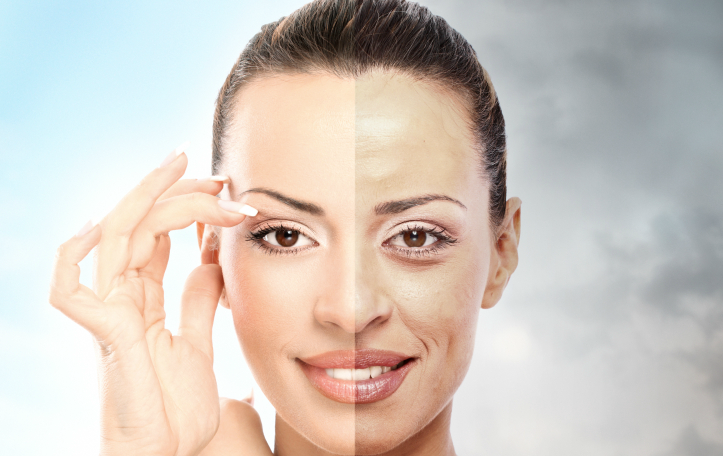 (45 minutes) (include express facial) 1 session $65 | 5 sessions $290
Chemical peels are used to improve the appearance of fine lines and wrinkles, sun damage, skin discoloration, mild acne scars, hyperpigmentation and some forms of acne. Procedural treatment consisting of the application of a chemical agent designed to rapidly exfoliate, or "peel," the skin. The most common agents used for chemical peels include: glycolic acid, lactic acid, salicylic acid, trichloroacetic acid (TCA), and carbolic acid (phenol). Chemical peels range in strength from light to deep, depending on the agent used and how long it is left on the skin. The strength of the peel performed is dependent on skin condition and desired results.

Lactic Peel: Gently exfoliates dead cells while hydrating the epidermal (outermost) layers of the skin. Improves dehydrated skin, treats age spots and lightens overall complexion. Tailored toward sensitized or delicate skin.

Glycolic Peel : is an exfoliator. It safely removes the outer layer of dead skin cells on the surface of the skin and brings fresh new skin to the surface. This is beneficial for those who are looking for ingredients that help with anti-aging. Glycolic acid can also help lighten discoloration of the skin, such as sun spots or age spots and help those with acne-prone and blackhead-prone skin.

Salicylic Peel:is a mild peel that works as an agent to encourage the sloughing of dead skin cells. It's a safe, effective treatment for mild acne, oily skin, textural changes and post-inflammatory hyperpigmentation in people of most skin types. Like many other topical acne treatments, salicylic must be used continuously, even after acne lesions have healed. Its effects stop when the client stops using it, so the skin returns to its uneven shedding, the pores become clogged, and the acne returns.